Movies that inspire us to travel
In this article, we have collected not the most popular films, but these films are able to surprise, they make us laugh and cry and, of course, motivate us to leave the house and hit the road.
The Way (2010)
"The Way" is a touching story about a father who goes abroad to feel and feel the last days of his son's life, who died while traveling along the Camino de Santiago trail in the Pyrenees (France - Spain). When he gets there, he decides to go on a pilgrimage himself.

A film about family, friendship and travel. This is a powerful story that will make you think deeply about the difference between the life we live and the life we choose.
Under Tuscan Sun (2004)
"Under the Tuscan Sun" is a romantic story set in rural Italy.

This beautiful and light-hearted film will help you plan your trip to Tuscany before you watch it all the way to the end :)
A Walk in the Woods (2015)
A Walk in the Woods is based on a true story and the book "A Walk in the Woods: Rediscovering America on the Appalachian Trail" by Bill Bryson.

The famous writer, who has never really gone on a hike, sets out on the Appalachian Trail. This famous American walking trail with a total length of about 2,200 miles (3,500 km) passes through 14 states on the US East Coast, from Georgia to Maine.

About the book itself on the network you can find different reviews, from delight to venomous criticism. We're not judging Bryson's writing talent, we're talking about a movie here, and it turned out really good: funny and light, beautiful and motivating to travel. This movie is inspiring.

Plus - a wonderful cast: Nick Nolte, Robert Redford, Em
Tracks (2013)
Trails is a beautiful adventure film about a young woman who travels 1,700 miles through the deserts of Western Australia with four camels and her faithful dog.

The film is based on real events and showcases amazing Australian landscapes. This movie can inspire not only to travel, it pushes us to the most incredible things in our understanding, says: "If you dream about something, then now is the time to do it"!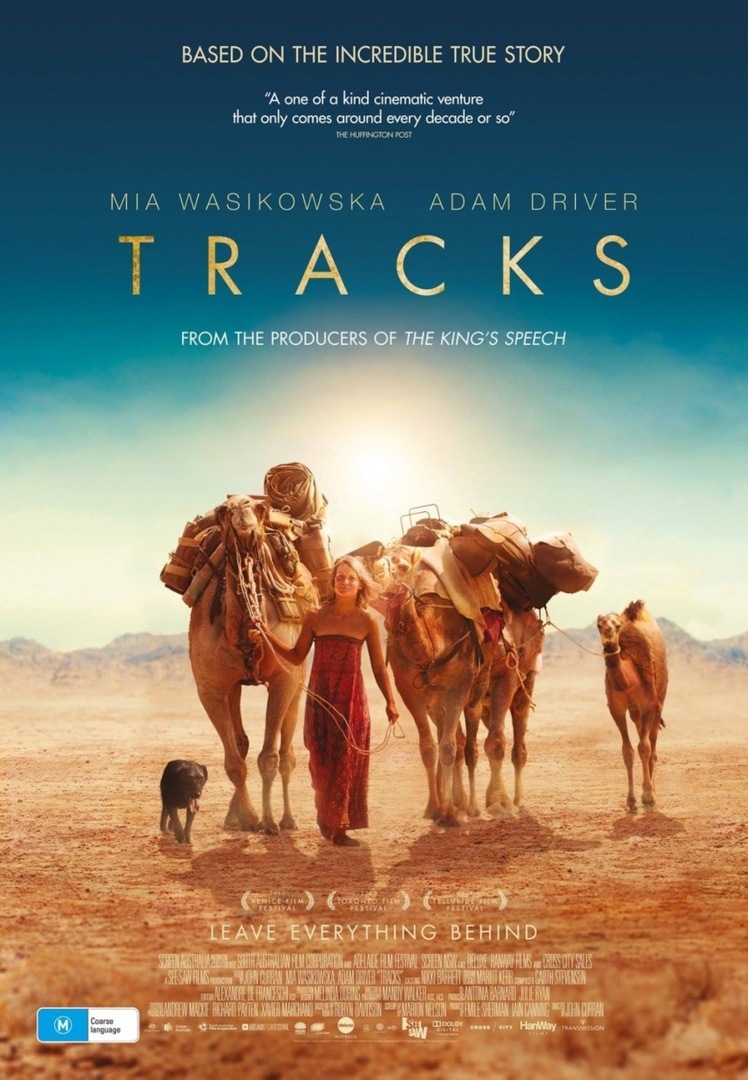 Wild (2014)
"Wild" is based on the true story of a young woman who embarks on a long journey of over 1,000 miles in the hope of recovering from her mother's death.

The picture is full of beautiful scenes in the Pacific Northwest of the USA. This is one of those movies that reminds you that the journey itself is often more important than the destination.
Encounters at the End of the World (2007)
(Documentary film)

"Encounters at the End of the World" is an incredibly beautiful and funny travel film about the people and animals that live in Antarctica.

If Antarctica hasn't been on your travel list yet, then it will definitely be on it after watching this wonderful documentary!
These are some travel movies that help you make up your mind and get out of your comfort zone. Travel by yourself or join
our
tours. The world is very beautiful and amazing.
We wish you pleasant viewing and easy travels :)
If you have favorite films - share in the comments, we will be pleased.
Youradventureroad team,
Paul & Barbara